Community Profile
This journal should be viewed with discretion.
Free Account
Created on 2012-01-23 20:03:37 (#1447250), last updated 2014-01-17 (192 weeks ago)
1,934 comments received
388 Journal Entries, 125 Tags, 0 Memories, 2 Icons

About

Mini Bio
This is the fiction writing journal for

katsuko
. Comments and (constructive) criticism are welcome; however, the only actual posting will be by me, Katsuko. I just really needed a place to keep my stories online as I've been behind in updating the Asylum what with everything going on in my life at the moment.
I now have a mailing list (
katsukowrites
) so join today and keep track of what I'm working on next!
WARNING! Some content may be inappropriate for those under the age of 15. Please use discretion when reading.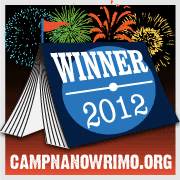 ¤ Disclaimers Link ¤
¤ Affiliates ¤

eternal_sailorm

sanjuno

moonbeamsfanfic
Become an affiliate?
¤ Layout Credit ¤
Current layout is 5 AM in Love Game by

nornoriel
. Header text is my own thoughts on where I stand in regards to my writings. Default icon is by

pearle9240
. Current mood theme is by

crackified

Connect
Administrators

Members (4):

Subscribers (15):

Linking
To link to this user, copy this code:
On Dreamwidth:
Elsewhere: